Products - Comfy Diapers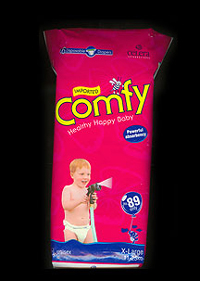 Providing extra gentle comfort to babies and young children, our diapers are soft on the delicate skin of the child.
It's an imported diaper, exclusively manufactured for Celera International.
Designed while keeping in mind small babies and their ultra delicate skin, our diaper provides excellent protection against diaper rashes by keeping the skin dry all night.